Respect and esteem for patients
With the development of the 3 Appointment Therapy and his special conversational technique Dr. Leu has revolutionized the treatment of dental phobic patients. Since 1997 he and his team have been treating patients with a very strong dental fear. Dr. Leu is a luminary in this field.
Already from the beginning of his career, Dr. Leu had a preference for patients who were difficult to treat because of their fear or other severe problems. Shortly this kind of patients became his special field. In the 80s he was one of the first dentists in Germany wit an OP room in his own practice.
Soon dentists, clinics and institutions for disabled people from the region ask him for help in the treatment of very serious cases under general anaesthesia. During the treatment of these patients in general anaesthesia Dr. Leu discovered a very decisive effect: if treated in general anaesthesia without local anaesthesia, patients did not suffer of post operative pains and swellings. This discovery revolutionized the treatment of very anxious patients.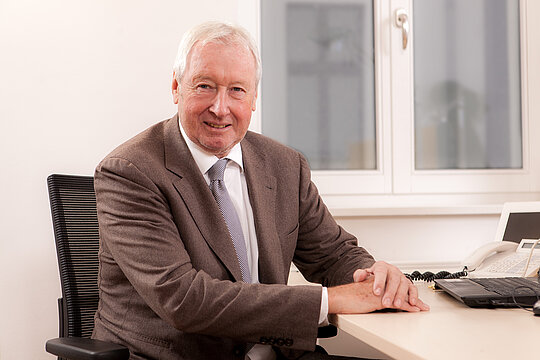 Dental phobia becomes the key topic
In 1997 a young woman asked Dr. Leu if she could have a dental treatment in general anaesthesia. At that time general anaesthesia was absolutely frowned upon. A couple of weeks later, after the treatment under general anaesthesia, the patient said to Dr. Leu that the fear of the dentist was disappeared. Even if the young woman was dealing professionally with phobias, she was completely surprised from the result.
Dr. Leu took this occasion in order to dedicate himself to the problem of dental phobia and his treatment. At this point it was clear that besides dental fear there was a dental phobia. It compares in the WHO with an own definition and it is listed under the mental disorders.
In 1997 Dr. Leu together with other dentists founded the Society of Dental Phobia (Gesellschaft für Zahnbehandlungsphobie e.V.).
---
Development of the 3 Appointment Therapy
Through the foundation of the German Society of Dental Phobia, Dr. Leu could observe the work of other colleagues. This was the occasion to standardize the Dr. Leu Procedure for the wellness and safety of patients. He asked his colleagues to adopt this method and improve their professionalism. This was a decisive step because it was the beginning of the 3 Appointment Therapy.
In 1998 Dr. Leu tested a special questionnaire of the World Health Organisation (WHO) on his patients – with an incredible response: the fear was so big that it was influencing negatively their family life, profession, friends, social activity and sexual life. The difference from dentist phobia to normal fear of the dentist was highly visible.
In 2000 Dr. Leu opened the first special practise fort he treatment of dental phobic patients in Munich. From this point dental phobic patients started to come from overall the country in the practise of Munich to be treated under general anaesthesia.
At first Dr. Leu offered the 3 Appointment Therapy only in Munich. The reason: it was only possible to treat in one practise. Soon it became more and more necessary to find other treatment centres in Germany and in other European countries in order to be nearer to the patients.
From the regional beginning it evolved to a European network with absolutely expert specialists:
---
The Dr. Michael Leu Group
In search of proper centres and dentists, Dr. Leu visited different excellent practises in top cities. The Dr. Michael Leu Group is composed from normal dentists, chosen from Dr. Leu, who have learnt under his supervision how to treat dentist phobic patients with the 3 Appointment Therapy. Besides them in our team work multilingual experts from related areas (oral surgeons, implantologists, prosthetic experts for aesthetic performances, specialised anaesthetists).
In order to help patients from abroad in 2007 we started for the first time to train language assistants.
---
Today strong international request
Today the 3 Appointment Therapy is successfully used overall Europe. The request is strong and it is increasing more and more. Top collaborators in different offices (Berlin, Leipzig, Zürich u.v.a.) ensure the perfect functioning of the 3 Appointment Therapy – from the consultation and scheduling to the post-operative treatment and after treatment – and this at every single centre.